House of Blues - Jam Night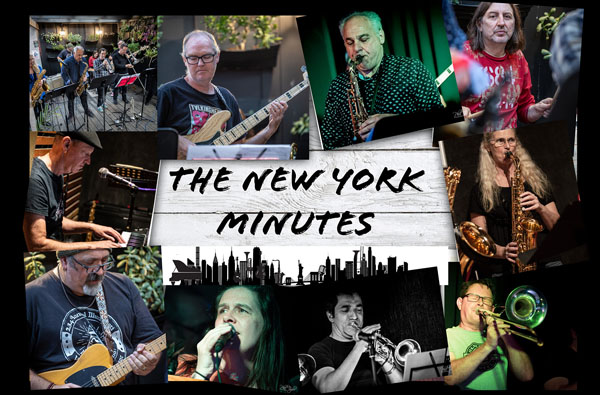 Tuesday 12th December 2023

THE NEW YORK MINUTES is a Melbourne based blues ensemble, performing funky modern blues and 70's style soul and funk. With a formidable lineup of nine musicians, this collective is a powerhouse, seamlessly blending the sultry vocals of Anna Struth, the electrifying guitar riffs of Nick Cerase, and a -part horn section that builds a big sound and an infectious groove Front and center, Anna Struth's vocals are a captivating force, a soulful narrative that weaves tales of love, pain, and the raw essence of the human experience. Alongside her, Nick Cerase's guitar work adds a layer of dynamism, that pays homage to blues roots while embracing modern rock n roll.
The heart and soul of NewYorkMinutes lie in its horn section. A robust assembly, featuring Michael Macri (Tenor and Soprano Sax), Su Rogerson (Baritone and Also sax, and Disco Flute) Robert Rizzo (Trumpet) and Nicholas Chiselett (Trombone), echoes the grandeur of blues and jazz traditions. Gary McFarlane brings a traditional elegance with his keyboard, and Oliver Davey (bass) and Sandy Oro (drums) drive the band with their groove and dynamic rhythms.
As the NewYorkMinutes continues to carve its place in the Melbourne music scene, they extend an invitation to all who crave a soul-stirring blues experience. With each note, they redefine what it means to feel the blues, inviting listeners on a journey where the echoes of Albert Collins, Renée Geyer, and Nina Simone intertwine seamlessly with the spirit of Melbourne's musical soul.
6:30pm: Doors & kitchen open for meals
8:00pm - 8:45pm: Feature act
9:00pm - 11:00pm: Blues Jam Session
(Jammers to register by 8.30pm)
FREE ENTRY – ALL WELCOME.
Attendees are encouraged to pre-book for table seating. Please 'BOOK' a single or multiple (Group) ticket below. To assist our kitchen's catering, when booking, please note if you plan to order a meal on the night.
WHILE GUARANTEED TABLE SEATING ALLOCATION FOR THIS EVENT IS CAPPED, ONCE TABLE BOOKINGS ARE EXHAUSTED/CLOSED, WE STILL WELCOME WALKUPS FOR GENERAL ADMISSION NON-ALLOCATED SEATING (IF AVAIL) AND LIMITED STANDING ROOM.
Event Properties
| | |
| --- | --- |
| Event Start | 12/12/2023 8:00 pm |
| Event End | 12/12/2023 11:00 pm |
| Bookings Cut Off | 12/12/2023 2:30 pm |
| Venue | Flemington Bowls Club |
Venue Information - Flemington Bowls Club