House of Blues - Jam Night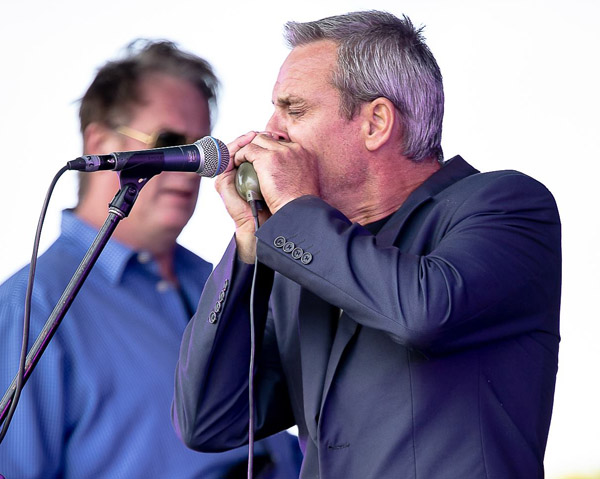 Tuesday 2nd February 2021

ROD PAINE & THE FULLTIME LOVERS formed in 2007, and are the flow-on band from Australia's reknown 50' inspired roots outfit, The Redliners. (1996-2006). Founding members Rod Paine, Tony Harwood and Dave Birtwell were joined by Ray 'T.T.Slim' Tully on drums to form Rod Paine & The Fulltime Lovers. With Ray Tully coming on board to team up with Tony Harwood, this band has one of the most potent roots rhythm sections in the country with a loose feel that just can't be bought. A passion for the various styles of roots and blues music, this rhythm section of 20 years has a genuine chemistry that is displayed at every show.
Up the front on vocals and harmonica, Rod Paine has one of the most soulful and inspiring vocals in this land. For over 30 years he has walked the stages throughout the country delivering a sound somewhere between Muscle Shoals and mid- sixties electric blues. He doesn't command the band or expect anything from them. He is one of them, pure and simple. Add the broken up harp sound emanating from his 40 year old no-frills little Australian amp, he is hard to draw a comparison with.
In 2013, The Fulltime Lovers welcomed in the extraordinary Co Tipping to take over the guitar duties. This signaled a shift in the sound and an extension of the bands broad appeal. Co Tipping wields the Stratocaster in a way very few do. At times it sounds like a pedal steel, moments later it is a blues solo that commands the respect deserving of a player who has been plying his craft for over 40 years.
The Fulltime Lovers sounds are influenced broadly. Essentially, blues, roots and R & B of the late fifties to early sixties. But, then again, add in The Red Devils, early Fleetwood Mac, Country, Americana and most anything that combines genres emanating from dirty electric blues.
Rod Paine: Vocals, Harmonica • Tony Harwood: Electric & Double Bass • Co Tipping: Guitars • Ray Tully: Drums
Photo credit: Wicked Photography
FREE ENTRY – ALL WELCOME.

IMPORTANT: The MBAS are following Govt. mandated Covid venue procedures for your safety. All attendees must enter their contact details by scanning a QR code on entry (via smart phone).
Attendees are encouraged to pre-book for table seating due to limited venue capacity under Covid-safe regulations. Please 'BOOK' a single or multiple (Group) ticket below.
Event Properties
| | |
| --- | --- |
| Event Start | 02/02/2021 6:30 pm |
| Event End | 02/02/2021 11:00 pm |
| Registration Start Date | 12/01/2021 |
| Seats Remaining | 0 |
| Registration Cut Off | 02/02/2021 3:00 pm |
| Venue | Flemington Bowls Club |
Venue Information - Flemington Bowls Club